Cataracts Clouding Your Vision?
Increase Your Vitality with Clearer Vision
Cataracts are one of the leading causes of visual problems in adults over 60. While harmless at first, as cataracts progress, they can begin to negatively impact your vision. It can become increasingly difficult to focus on objects, bright colors seem to dull, and seeing at night can become a challenge. When the quality of your vision begins to put limitations on your daily activities, it may be time to do something about your cataracts.
How Cataract Surgery Helped Zeke
What is a Cataract?
Inside of your eye, there is a natural lens that allows you to focus clearly on objects. As we age, that lens gradually becomes cloudy and loses its ability to focus on objects. This clouding of your eye's natural lens is called a cataract and can cause your vision to appear blurred, out of focus, or void of colors.
---
How to Tell if You Have Cataracts
Cataracts are a natural result of the aging process. As early as age 40, most people will begin to develop cataracts. At first, cataracts develop slowly and often show no symptoms or changes in your overall vision. However, as they progress, cataracts can lead to an inability to focus on objects, difficulty seeing at night, and a general dimming of colors. Many people with cataracts describe their vision as if they were looking through a foggy window.
You may also notice some of the following:
Clouded, blurred or dim vision
Increasing difficulty with seeing at night
Sensitivity to light or glare
The need for brighter light for reading or other activities
Seeing "halos" around lights
Frequent changes in eyeglass or contact lens prescriptions
Fading or yellowing of colors
Double vision in a single eye
Normal Vision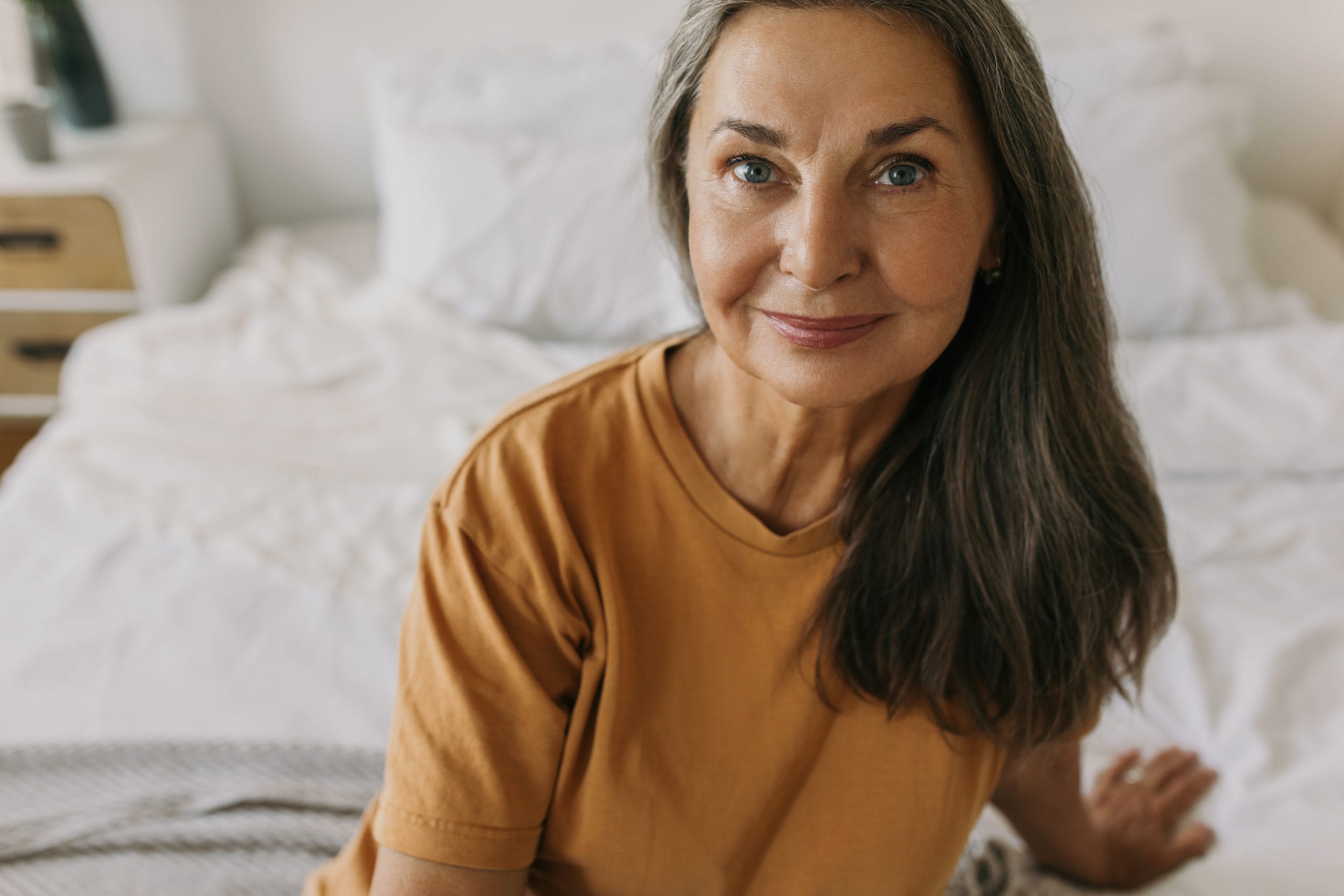 Blurry Vision
Yellowed Vision
Double Vision
Restore Your Vision with Cataract Surgery
When the quality of your vision begins to put limitations on your daily activities and overall enjoyment in life, it may be time for cataract surgery. Thanks to advancements in the medical field, cataract surgery is now quicker, safer, and more effective than ever before. Every year, our team of board-certified ophthalmic surgeons perform thousands of cataract surgeries, delivering exceptional surgical results to thousands of Wilmingtonians and residents in the surrounding southeastern North Carolina communities.
Cataract surgery is an outpatient procedure that is performed by one of our seven board-certified ophthalmic surgeons. Each of our surgeons is highly skilled and an expert in their field. Their primary goal is to help you see clearly following cataract surgery. To do this, we offer traditional and advanced, laser-assisted cataract surgery, as well as more than 10 different types of intraocular lenses to give you the exact results you want following your procedure.
Open Cataract Surgery Guide
Achieve Clear Vision & Eliminate Glasses
One of the major advancements in cataract surgery is the assortment of lifestyle intraocular lenses (IOLs) a patient can choose from. During cataract surgery, your eye's natural lens is removed and replaced with an artificial lens, called an intraocular lens, or IOL. At Wilmington Eye, we offer several different types of IOLs, each providing a unique set of advantages to improve your vision following cataract surgery. These lenses can help patients with astigmatism, provide clear vision at all distances, or enhance your depth of focus. As you prepare for cataract surgery, consider your vision goals and unique lifestyle. Then, communicate these to your ophthalmologist so that we can work with you to determine the best lens to help you achieve your goals. Learn more about advanced IOLs that can decrease and even eliminate your dependence on glasses or contacts.
7
Board Certified Surgeons
10+
IOL Lenses to Choose From
Advanced Cataract Surgery Options
Wilmington Eye is excited to offer blade-free laser cataract surgery. This advanced form of cataract surgery allows us to improve the visual outcomes of your cataract surgery and reduce your dependence on glasses and contacts. With blade-free laser cataract surgery, patients can experience higher precision, enhanced predictability, and improved visual outcomes.
For those who have been diagnosed with astigmatism, blade-free laser cataract surgery can correct astigmatism, which has shown to reduce a person's dependence on glasses. Learn more about blade-free laser cataract surgery.