Improve Your Vision with Cataract Surgery
More than 3.5 million cataract surgeries are performed each year in the US, making it one of the most common procedures. And thanks to advancements in the medical field, cataract surgery is now quicker, safer, and more effective than ever before. As you consider undergoing cataract surgery, it's important to understand the different procedure types available to you. Patients can choose between traditional cataract surgery and the most advanced form of cataract surgery: blade-free laser cataract surgery. Since 1975, our team of board-certified surgeons has helped thousands of patients see clearly following cataract surgery.
7
Board Certified Surgeons
10+
IOL Lenses to Choose From
What is Cataract Surgery?
Cataract surgery is an outpatient procedure that is performed by one of our seven board-certified ophthalmic surgeons. Many of these procedures are performed at our new, state-of-the-art surgical facility, Wilmington Eye Surgery Center. Each of our surgeons performs hundreds of cataract procedures every year, delivering exceptional surgical results to thousands of Wilmingtonians and residents in the surrounding communities. We offer traditional and advanced laser-assisted cataract surgery as well as more than 10 different types of intraocular lenses to give you the exact results you want following your procedure.
During cataract surgery, your surgeon will make two small incisions on the side of the cornea, the clear, outermost layer of your eye. After making these incisions, your surgeon will then construct a small circular opening in the membrane around the cataract. This is called a capsulorhexis. Your surgeon will then insert a tiny probe that emits ultrasound waves to soften and break up the clouded lens so that it can be removed by suction, known as phacoemulsification. Once the cataract is removed, an artificial lens, also known as an intraocular lens implant (IOL), will be inserted in the same tiny incision, unfolded, and set into place.
The video below explains the procedure for cataract surgery.
Traditional Cataract Surgery
Traditional cataract surgery is covered by most insurances, including Medicare. In traditional cataract surgery, your surgeon will make incisions into your cornea (the clear and most outer layer of your eye) using a blade. Then, another handheld device called an ultrasonic probe will be used to divide the cataract into small pieces. Once the cataract has been broken up into small, manageable pieces, the cataract is suctioned out of the eye using ultrasonic energy. Traditional cataract surgery will be
performed on one eye at a time, usually 2 weeks apart. This is to minimize risks associated with your procedure and ensure optimal visual outcomes. Once the old, clouded lens has been removed, a new, artificial lens (called an intraocular lens or IOL for short) is implanted into the eye. Sutures are sometimes needed for traditional cataract surgery.
Advantages
Covered by insurance
Clear vision following procedure
Glasses still needed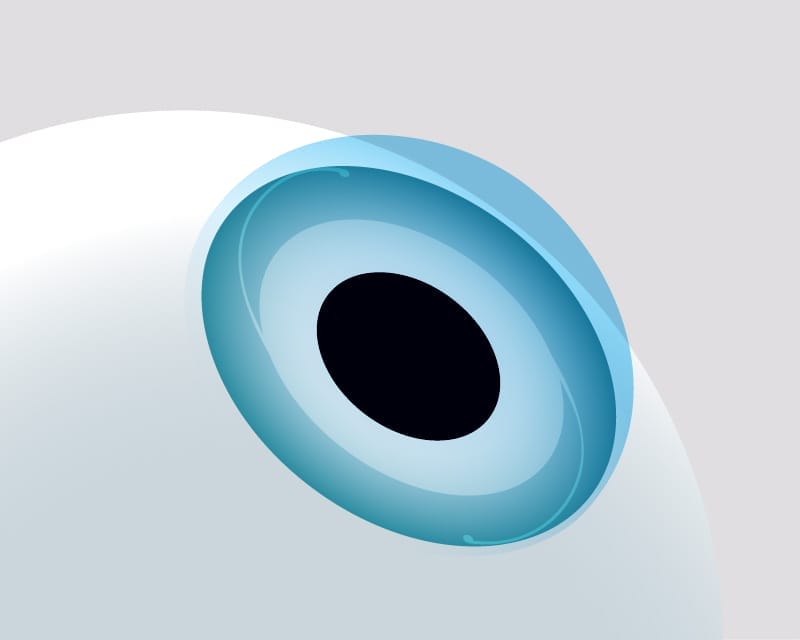 Blade-free Laser Cataract Surgery
Wilmington Eye is excited to offer blade-free laser cataract surgery. New technological advances in cataract surgery have made it possible to improve the visual outcome of your cataract surgery and reduce your dependence on glasses or contacts. With blade-free laser cataract surgery, patients can experience higher precision, enhanced predictability, and improved visual outcomes. We can also treat
astigmatism with this new laser, which has shown to reduce a person's dependence on glasses. Blade-free cataract surgery will be performed on one eye at a time, usually 2 weeks apart. This is to minimize risks associated with your procedure and ensure optimal visual outcomes. If you have been diagnosed with astigmatism or would like to eliminate the need for glasses or contacts, blade-free cataract surgery may be an option for you.
Advantages
Clear vision following procedure
Corrects astigmatism
May reduce or eliminate the need for glasses and contact lenses
NOT covered by insurance
Life-Changing Results in Minutes
With blade-less laser cataract surgery, the femtosecond laser automates these challenging steps of cataract surgery in a personalized protocol. Your surgeon combines the femtosecond laser with real-time image-guided features to create small incisions with a higher degree of precision. Your astigmatism can be accurately treated with this technology at the same time the cataract is removed! Femtosecond laser uses light energy to open and soften the cataract in a predictable manner. Whichever technique you choose, most patients are back to their normal activities after the first week. The results are life-changing.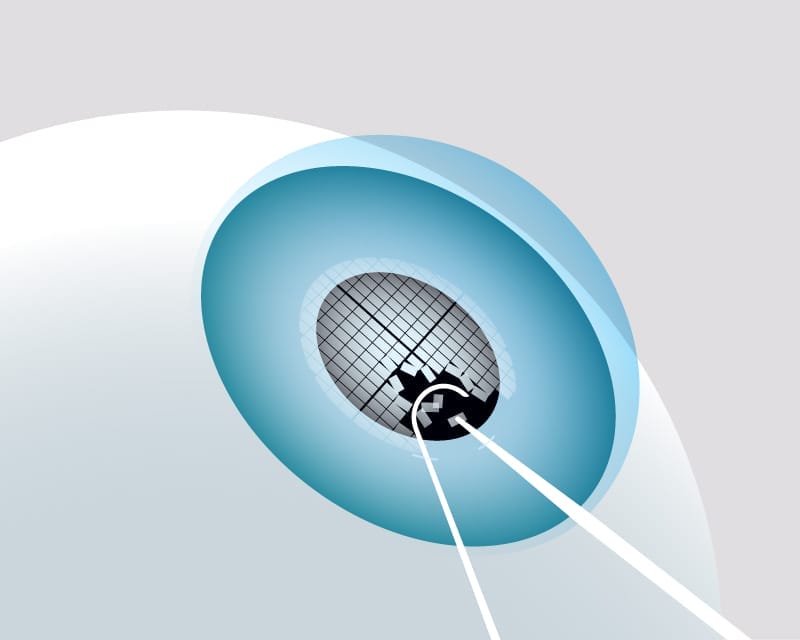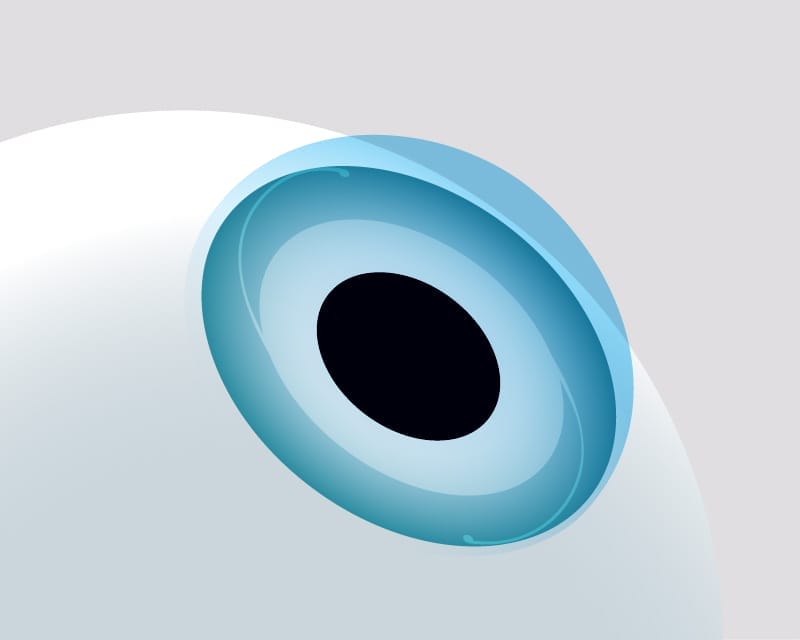 How Cataract Surgery Helped Zeke
One team of board-certified ophthalmic surgeons can help determine which cataract procedure is right for you. To find out more about cataract surgery, contact us today to schedule a cataract consultation.