Clark Springs, MD
Cornea & External Disease Specialist
Dr. Springs is highly specialized in corneal disease and offers the most advanced treatments and procedures for his patients.
A renowned corneal specialist with access to the latest and most innovative treatments for those with corneal issues
Dr. Springs is a board-certified ophthalmic surgeon specializing in cornea, cataract and refractive surgery. Dr. Springs completed his residency in ophthalmology at Indiana University Medical Center in Indianapolis, Indiana where he was elected Chief Resident. He then completed a fellowship in Cornea, Cataract and Refractive Surgery at Duke University. Following training, he was recruited back to Indiana University and spent thirteen years as a full-time academic ophthalmologist where he became the director of Cornea and Refractive Surgery. In that role, he served as a community resource for routine and complex cases and taught physicians-in-training to do surgery. He was also one of two surgeons at a high-volume LASIK center and has performed thousands of successful refractive procedures.
Dr. Springs performs corneal transplants (full and partial thickness), bladeless LASIK, cataract surgery and premium lens implants. Dr. Springs has participated in many clinical trials and because of this, he is often able to offer his patients technology that is not yet widely available in most clinics in the United States. Dr. Springs has served in leadership positions in the American Academy of Ophthalmology and the Indiana Academy of Ophthalmology and is a member of the Society for Excellence in Eyecare. He has authored book chapters and journal articles in cornea, cataract and refractive surgery and has been a frequent invited lecturer at national and international meetings.
Dr. Springs has had LASIK himself, and he knows firsthand how transformational laser vision correction can be!
It is a privilege to offer the most advanced technology and I look forward to helping you achieve your visual goals.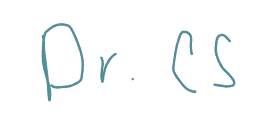 Dr. Springs is originally from South Carolina and the pull of the coast, and the growing Wilmington community, drew him and his family back to the Carolinas. He enjoys running, biking and golf.
Professional Society Memberships
American Academy of Ophthalmology
American Society of Cataract and Refractive Surgery
Cornea Society
International Society of Refractive Surgery
Society for Excellence in Eyecare