Optical Services at Wilmington Eye
You'll leave with a perfect fit every time.
Whether you wear glasses full-time or for certain activities like reading, it's important that they provide crystal clear vision, fit properly and reflect your unique self. Our team of licensed opticians and optical experts are available to assist you with finding the perfect pair of prescription glasses to fit your lifestyle and vision needs, without straining your wallet.
A Full-Service Optical Experience
We know glasses intimately—from the lenses to the temple tips. We also know that a pair of glasses that are best for one person may not be best for another. Our expert team of opticians will review your prescription, discuss your individual wants and needs and fit you in a pair of glasses that are optimal for you. And with more than 30 brands to choose from, we are confident that we can help you find the perfect fit.
Convenient Access
Stop by our optical shop any time; no appointment is necessary. Our optical team is always available to assist you.
Total Customization
We can customize any frame to meet your prescription and lifestyle needs. We even do a bridge and temple check before you walk out the door.
Transparent Pricing
We want your glasses to fit your budget too. This is why we are transparent about pricing. If your insurance plan isn't within our network, we'll offer a 20% discount on your purchase.
Lens Types
We have a variety of options to meet all your optical needs. You can find every type of lens at our optical shop, including prescription and nonprescription lenses.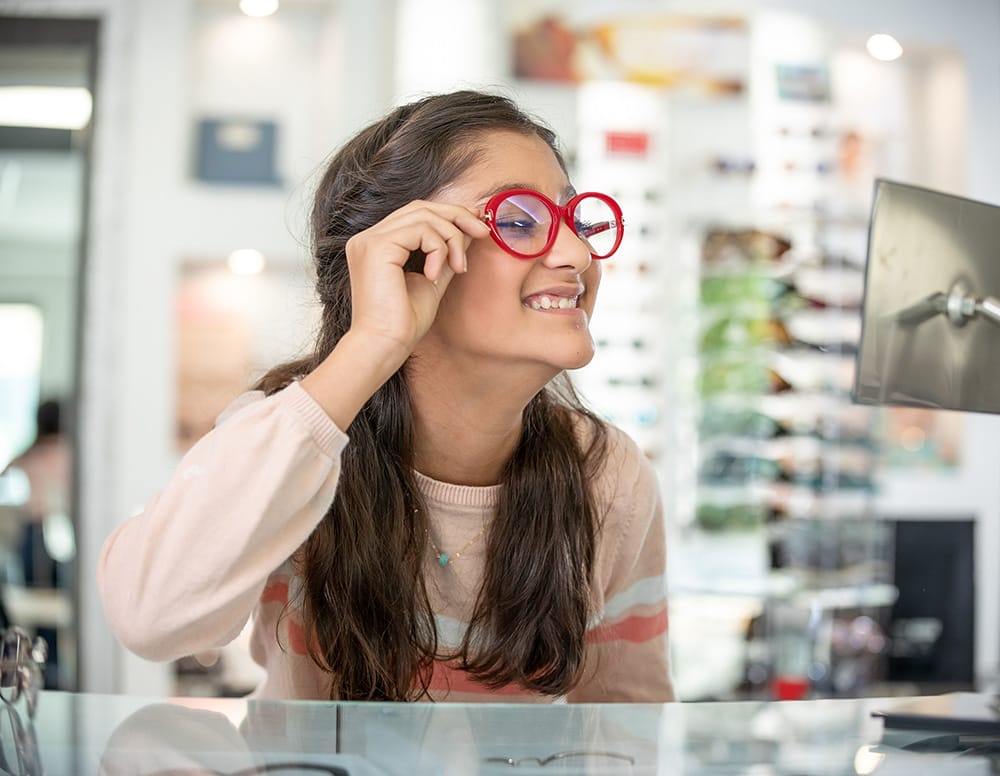 Single Vision
Single-vision lenses correct a single-vision problem—near, intermediate, or distance vision. These lenses are our most popular and can correct nearsightedness and farsightedness. For those that have been diagnosed with astigmatism, we can add astigmatism correction to your single-vision lenses. Single-vision lens and frame purchases start at $99.
Progressive lenses
Progressive lenses have 3 prescriptions in one—near, intermediate, and distance. With a seamless transition between each part of the lenses, progressive lenses allow you to see clearly at all distances without having to adjust or change your glasses. Basic progressive lens and frame purchases start at $299.
Readers
As we age, our near vision begins to deteriorate. This age-related loss of our near vision is called presbyopia and affects close-up activities like reading. Reading glasses, commonly referred to as readers, correct your near vision, allowing you to see clearly up close.
Nonprescription lenses
Even if you don't require vision correction, you can still purchase a pair of glasses from our optical shop. Glasses are a great way to add style to any outfit! And our optical team will still be available to help you find the perfect statement piece.
Sunglasses
We offer prescription and nonprescription sunglasses that protect your vision from the sun. With a wide selection of brands, including PolarizedPlus2® Sunglasses by Maui Jim and everyone's favorite aviators from Ray-Ban, you can find a pair of sunglasses that keep your vision sharp even in the most demanding outdoor environments.
We also offer upgraded lens options including transitional lenses, anti-glare lenses, high-index lenses, blue-light-filtering, and polycarbonate options. Our NC-licensed opticians can help determine which upgraded lens and frame options are right for you.
Save 40% on kids eyewear, ages 12 and under!
The most important school supply is the ability to see clearly. Set your child up for an A+ school year with new glasses and save 40% off now through the end of September! Kids eyewear is available at our Wilmington office on New Hanover Medical Park Drive and at our Scotts Hill location. No appointment is necessary.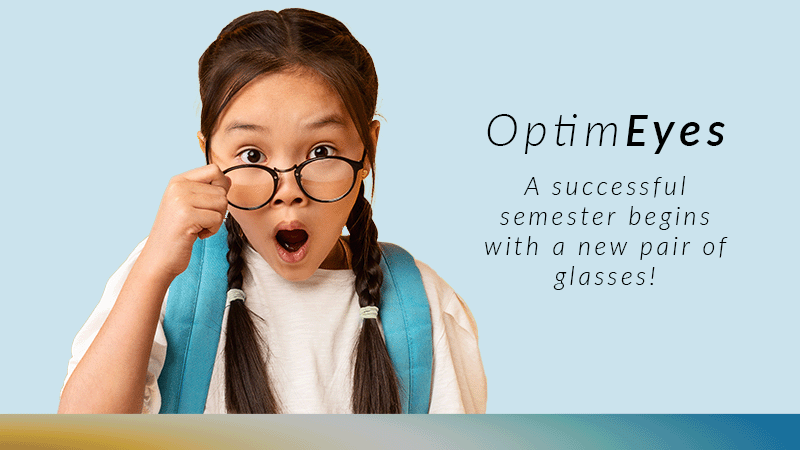 Warranties & General Pricing
Your glasses are essential. And because of this, we believe they should also be affordable. In addition to offering a basic $99 lens + frame package and a $299 progressive lens + frame package, we offer a 1-year warranty on all glasses purchases. And if you purchase custom glasses or custom lenses, your purchase will come with a 2-year warranty. If you are active-duty military, a member of the AARP or AAA, please ask us about further discounts. We also accept FSA/HSA funds.