Travis Jenkins, MD
Board-Certified Ophthalmic Surgeon
Dr. Jenkins shines as a cataract surgeon by combining exceptional care with his experienced surgical skill and attention to detail.
A skilled cataract surgeon who is described by his patients as a good communicator, giving attention to each patient as an individual
Dr. Jenkins is a board-certified ophthalmic surgeon as well as a Wills Eye cornea fellowship-trained subspecialist. His practice is focused on providing cataract surgery with the same level of kindness and personalized surgical planning he would want for his own family. Dr. Jenkins appreciates the opportunity to get to know patients prior to surgery so that he can provide customized recommendations and options that take into consideration the individuals' varying hobbies, career and needs.
We've seen considerable progression in the optics of intraocular lenses over the past decade; there are a variety of tools one can now utilize to reduce a patient's need for glasses after cataract surgery. As a water sports enthusiast, Dr. Jenkins understands that minimizing the dependence on glasses and bifocals can be very helpful, particularly for patients living an active lifestyle. To accomplish this, he is adept at utilizing advanced optics lenses including astigmatism-correcting toric lenses, extended depth of focus lenses, multifocal/trifocal intraocular lenses and the light-adjustable lens. Dr. Jenkins also has years of experience in LASIK, which he performed earlier in his career prior to his focus on cataract surgery. For this reason, he has comfort and experience offering laser-assisted cataract surgery to his patients.
I love my work because it gives me meaningful time with our community, and it allows me the opportunity to leverage my past experiences and love for eloquent eye surgery to make positive, impactful change in others' vision each week.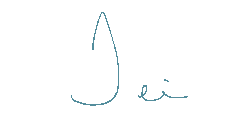 A native of South Carolina, Dr. Jenkins studied Marine Biology and Oceanography at the College of Charleston, before pursuing his medical doctorate and ophthalmology residency training in New York City. During a neuroscience research fellowship in medical school, his mentor, a sailor from Long Island, introduced him to windsurfing. Dr. Jenkins had always intended to return to the Carolina coast, but it was windsurfing and water sports in particular that guided him to Wilmington in 2010. Once here, he met his wife Shirin and found the ophthalmology practice and physician partners of his dreams. He joined Wilmington Eye in 2015.
Professional Society Memberships
Fellowship in Cornea and External Disease at Wills Eye Institute, Philadelphia, PA
Residency in Ophthalmology at New York Eye and Ear Infirmary, New York, NY
Medicine Internship at New Hanover Regional Medical Center, Wilmington, NC
Doctor of Medicine at New York Medical College, Valhalla, NY
Bachelor of Science in Marine Biology at College of Charleston, Charleston, SC
Member of the American Academy of Ophthalmology and the American Society of Cataract and Refractive Surgery