Matej Polomsky, MD
Board-Certified Ophthalmic Surgeon
Dr. Matej Polomsky is a board-certified surgeon with more than 10 years of experience, offering a wide range of ophthalmic procedures including advanced blade-free cataract surgery.
A cataract specialist focusing on advanced lens technology to help patients improve their vision and lifestyle
Matej Polomsky, MD is a board-certified surgeon performing advanced blade-free cataract surgery, traditional cataract surgery, premium intraocular lens implantation, and refractive surgeries. Dr. Polomsky also performs minimally invasive glaucoma surgery using both iStent inject and Hydrus implants. He is proficient in all of the new premium intraocular lenses and enjoys helping patients determine the best lens for their individual vision and lifestyle needs.
He completed his Ophthalmology residency at the University of North Carolina in Chapel Hill and his internship at Georgetown University Hospitals in Washington, D.C. After his residency, he spent some time in beautiful Boulder, Colorado, and completed a laser vision correction fellowship. He has been a part of Wilmington Eye since January of 2013 and sees patients throughout Wilmington. Dr. Polomsky prides himself on delivering strong, ethical, and thorough patient care in eye disease and surgery.
Dr. Polomsky is a published surgeon and received the prestigious 2017 ASOPRS Research Award for the research he performed while a resident at the University of North Carolina. He stays up to date on the latest technology and treatments by attending national conferences. At UNC, Dr. Polomsky received extensive surgical training in modern cataract removal. He performs no stitch and micro-incision surgery with minimal anesthesia using the most advanced intraocular lenses available today. He also performs blade-less cataract surgery using the LenSx Femtosecond laser technology and was the first surgeon certified in Wilmington to perform ORA-guided cataract surgery. His other certifications include VISX CustomVue S4 laser, Intralase Femtosecond laser for laser vision correction, in addition to the Glaukos iStent and Hydrus Stent implantation for glaucoma.
Eyesight is arguably the most valuable sense we are born with. As an eye surgeon, I can help someone see better. Whether it's giving back vision, improving vision or even providing the ability to be less dependent on contacts or glasses, each experience is rewarding in its own way both for myself and my patients.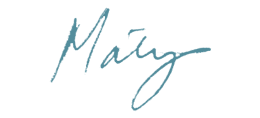 Originally from Slovakia, Dr. Polomsky moved to the greater Washington D.C. area at the age of five. He double majored with Honors from Northwestern University. Following the completion of his undergraduate studies, he went on to receive his medical degree from New York Medical College.
In his free time, Dr. Polomsky enjoys playing lead guitar and performing locally with his 90s rock & roll band called Alternative Vision. He stays physically active by running, swimming, and playing tennis.
Professional Society Memberships
American Academy of Ophthalmology
American Society of Cataract and Refractive Surgery