Melissa Shipley, MD, FAAP
Board-Certified Pediatric Ophthalmologist
Dr. Shipley offers comprehensive pediatric eye care, specializing in the medical treatment of various pediatric eye disorders.
The region's trusted (and only) pediatric ophthalmologist offers exceptional care for both pediatric and adult patients
Dr. Shipley offers comprehensive pediatric eye care including the medical and surgical treatment of lazy eye/amblyopia, ocular misalignment/strabismus, blocked tear ducts, pediatric eyelid disorders, and the management of pediatric cataracts and pediatric glaucoma. Dr. Shipley also treats adults with double vision and strabismus.
Dr. Shipley graduated with a 4.0 from The College of William and Mary in Williamsburg, Virginia, with a double major in Biology and Psychology. She received her Doctor of Medicine at Eastern Virginia Medical School, where she played a fundamental role in initiating glaucoma screenings, was the school's first President's Merit Scholar, and is a member of Alpha Omega Alpha Honor society. Dr. Shipley completed her ophthalmology residency at the University of Florida and fellowship training in pediatric ophthalmology and adult strabismus at the Storm Eye Institute at Medical University of South Carolina. She is the only fellowship-trained pediatric ophthalmologist in the Wilmington area and southeast North Carolina.
After practicing for seven years in Charlotte, Dr. Shipley chose to relocate to Wilmington area to serve a need in the local pediatric community. She is extremely passionate about the impact her work makes and spent time in Guatemala for a medical mission where she performed eye surgery on children who had no access to medical care.
I am so honored to have the opportunity to impact the lives of children by taking care of their eyes. Their smiling faces and sweet personalities make my job such a joy each day!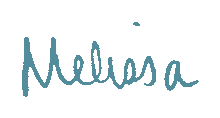 Dr. Shipley is board certified by the American Board of Ophthalmology and is a Fellow of the American Association of Pediatrics (FAAP). She has lectured and presented research in her field at several national meetings.
In her free time, Dr. Shipley enjoys spending time with her husband Doug, their two children, Ryan and Claire, and their goldendoodle, Millie. They enjoy boating, travel, and attending the kids' sporting events. The entire family loves living in the coastal community of Wilmington!
Professional Society Memberships
American Academy of Ophthalmology
American Academy of Pediatrics
American Association for Pediatric Ophthalmology and Strabismus