Chad Tisdale, OD
Optometrist
Dr. Tisdale provides primary eye care for patients of all ages, specializing in the management and non-surgical treatment of ocular diseases such as diabetes.
Offering comprehensive eye care with an emphasis on diabetic vision care to patients of all ages—in different languages
Dr. Chad Tisdale is an optometrist who provides primary eye care for all ages with an emphasis on disease care. In 2007, he received his undergraduate degree in Optometric Sciences from Indiana University, and then earned his Doctor of Optometry from Indiana University in 2009, graduating with honors. He completed externships at clinics in Utah, Nebraska, Indiana, and Mexico with training in primary care, ocular disease management, and pediatrics.
Dr. Tisdale has been practicing in Southeastern North Carolina since 2009. His work in the Fayetteville area included an emphasis on ocular disease, geriatric care, and traumatic brain injury for the local military community where he co-managed pre-operative and post-operative care with several ophthalmological specialists. Before Wilmington Eye, he acted as the primary optometrist for two local practices, providing primary care to all age groups and helping to treat patients with glaucoma, macular degeneration, and diabetic eye disease.
I enjoy having the opportunity to make a real difference in someone's life.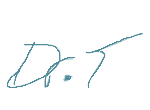 His father served in the Air Force, so Dr. Tisdale has spent time all over the world. He is happily married with 3 children. He enjoys spending time with his children, surfing, Brazilian Jiu-Jitsu, and playing guitar. He fluently speaks French and is proficient in Spanish.
Professional Memberships:
American Optometric Association
North Carolina Optometric Society