Gregory J. Johnson, MD, MBA, FAAO
Board-Certified Medical Ophthalmologist
Dr. Johnson provides unique and comprehensive ophthalmic care to countless patients each year, offering specialized care in non-surgical ophthalmology and the treatment of ocular diseases.
Offering compassionate, experienced medical ophthalmology care to patients with a wide variety of eye problems
Dr. Gregory J. Johnson is a board-certified diplomat of the American Board of Ophthalmology and fellow of the American Academy of Ophthalmology. As a comprehensive ophthalmologist, Dr. Johnson provides a broad range of eye care for patients of all ages. Since he began practicing in Wilmington in 2005, he's taken care of countless individuals, performing thousands of procedures in the eye, on the eye, and around the eye. He enjoys helping patients with a wide variety of eye problems, such as cataracts, glaucoma, macular degeneration, diabetic eye disease, dry eyes, as well as routine vision care, including glasses and contact lenses. Dr. Johnson believes each case is unique and each patient is valuable. Every day he feels honored that the Wilmington community has entrusted him with one of their most valuable assets–their vision.
A native of Cincinnati, Dr. Johnson received his undergraduate degree from the University of Virginia, followed by medical school at the University of Toledo. He completed his internship in General Surgery at the Medical University of South Carolina, and his ophthalmology residency at the renowned Storm Eye Institute in Charleston, SC. He also holds a healthcare-focused M.B.A. from the University of Tennessee and is committed to helping improve the delivery of healthcare in a fast-paced and changing environment.
Dr. Johnson is an active member of the American Academy of Ophthalmology, the American Society of Cataract and Refractive Surgery, the North Carolina Society of Eye Physicians & Surgeons, the North Carolina Medical Society, and the New Hanover-Pender County Medical Society. He currently serves on the Board of Directors for Prevent Blindness North Carolina. After owning his own practice, Intracoastal Eye, for more than 7 years, Dr. Johnson decided to join the growing group of ophthalmic medical providers at Wilmington Eye in March of 2022. To schedule your appointment with Dr. Johnson at Wilmington Eye's new Mayfaire office in Wilmington, NC, please contact us today!
Having a problem with our eyes can be scary, so I strive to help patients in a way that is calming, relatable, and personalized. It is extraordinarily gratifying, both professionally and personally, to utilize my medical expertise for the benefit of another human being in need.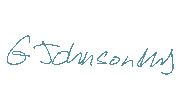 In his free time, Dr. Johnson enjoys spending time with his wife, son, and daughter. He is a CrossFit devotee and avid kite surfer.
Professional Society Memberships
American Academy of Ophthalmology
American Society of Cataract and Refractive Surgery
North Carolina Society of Eye Physicians & Surgeons
North Carolina Medical Society
New Hanover-Pender County Medical Society